From Grimsby to Bowmanville and as far north as Newmarket, Kelly's Bake Shoppe delivers the goods for only $15!
Here are the details
Place an order of $40 and we will deliver your order for a $15 Flat Rate delivery charge no matter what and no matter where in our approved delivery area!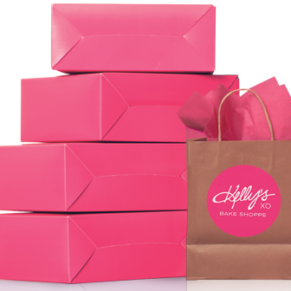 If you can't make it to the Bake Shoppe then not to worry, give us a call at
(905) 333 1400, and place an order and we'll bring it right to your doorstep!
*Important Information: We use a third party delivery service and do not personally deliver baked goods ourselves. We cannot offer a guarantee on any baked goods delivered through this service, and while their drivers are both professional and cautious, delays and/or damage may occur.
Our flat rate delivery charge is based on one bag of baked goods. We deliver orders in our signature Kelly's XO bags. While these bags are quite large and can fit quite a lot of product, if your order is too large to fit in one bag,  we will charge you $15 per bag.